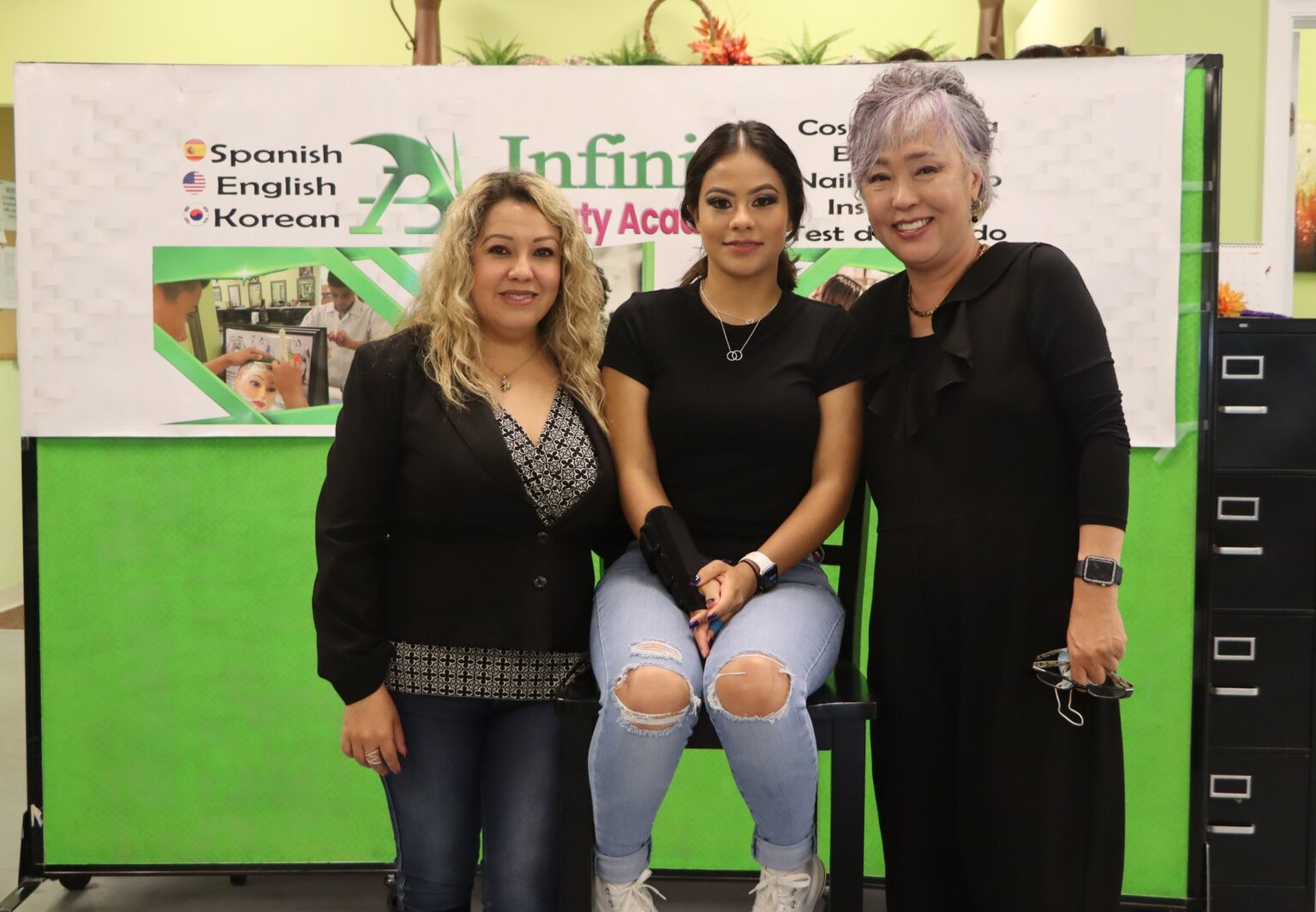 Here at Infinity Beauty Academy
We believe in quality training for our students so we have an exceptional framework, staff, and trained instructors with extensive experience in Cosmetology and the Art of Beauty. This allows us to guarantee our graduates an excellent level of professional qualification and a high level of competitiveness in the beauty industry.
At our academy, we will help you reach your full potential and give you everything you will need to become a successful beauty professional. This is why we offer customized modern classes and seminars with famous stylists, a scholarship system, business training, and Gala graduation.